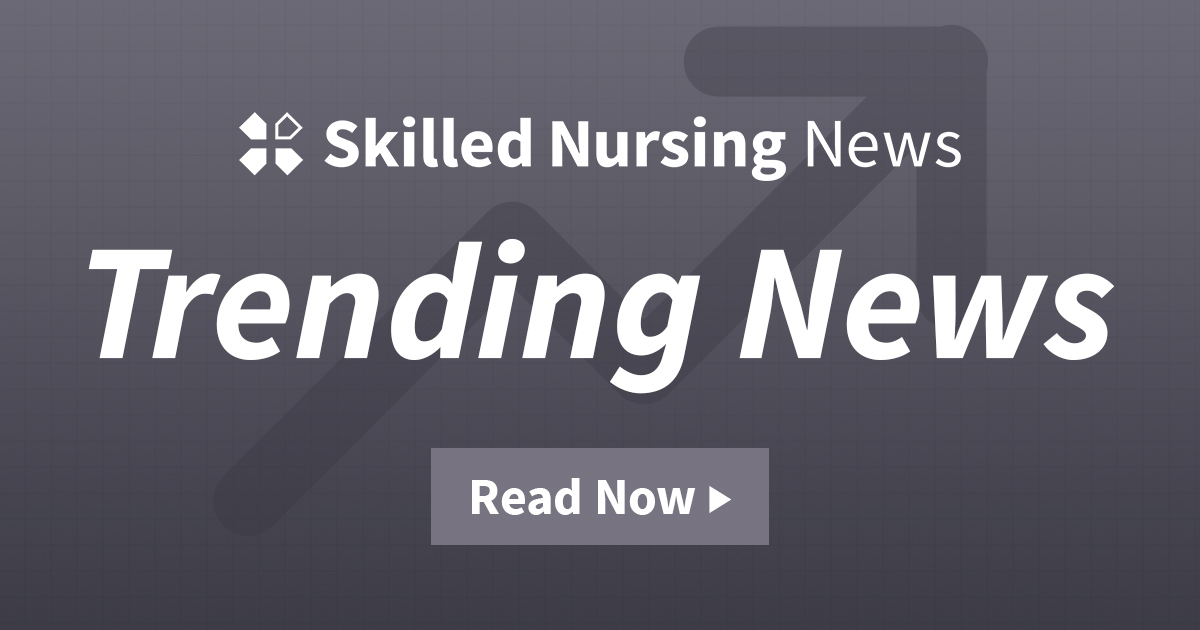 Nursing home operators looking to buy more facilities in California may need to obtain state Department of Public Health (CDPH) approval and meet certain qualifications, according to the proposed guidelines presented. in a bill set to move forward in the state legislature this week.
The state Assembly is expected to vote on the bill as early as Monday, according to a report by The Times of San Diego, before sending the bill to the Senate later in the week.
The Skilled Nursing Facilities Ownership and Management Act, or Assembly Bill 1502, would allow the CRPD to prohibit "unqualified" entities from owning and operating facilities.
Notably absent from the proposed bill are acute care hospitals operating an SNF as a "separate part" of the hospital system, or a temporary "receiver or manager" appointed to manage a facility "in accordance with other laws".
Currently, the Department of Public Health does not have the authority to prevent nursing home operators from buying more nursing homes in the state if they are already operating facilities, despite their quality track records. .
License applicants would have to provide Medicare and Medicaid cost reports for all facilities owned or operated by the applicant over the past five years in California as well as in other states, according to the bill.
Applicants who are part of a nursing home chain would have to provide a "diagram showing the relationship between the applicant and the persons or entities, as defined, who are part of the chain," the bill says.
The CDPH would then post all nominations – and supporting documents – for public comment. The agency could refuse an application or revoke a license in certain circumstances, according to the bill.
Entities that continue to operate without a state-approved license could be barred from further admissions, suspended Medi-Cal payments, and could be subject to a civil penalty of $10,000 for violating licensing requirements.
The CRPD would establish regulations and procedures for license applicants, associated individuals and entities by January 1, 2024.
The California Association of Healthcare Facilities (CAHF) opposes the bill in its current form, CAHF public affairs director Deb Pacyna told Skilled Nursing News.
"Bottom line, if this goes into effect, it will prohibit most people from running nursing homes in the state, because there are so many restrictions it says," Pacyna noted.
The California Advocates for Nursing Home Reform (CANHR) sponsored the bill. The organization sees this as a way to fight against what it calls "zombie licensing".
Tony Chicotel, senior counsel for CANHR, said the term refers to the ownership or operations that are transferred, but the license remains in the name of the vendor who, in some cases, exits the industry altogether or declares bankruptcy.
"The entity or person to whom the license is issued no longer really exists or has anything to do with the facility or building," Chicotel said. "It's run by someone who doesn't have state approval and in some cases hasn't even asked for approval or been denied approval, but they continue to operate. Nevertheless."
The bill closes that "loophole," CANHR said in a December press release; the loophole allows most state nursing homes to change hands without state approval.
"Entire chains of retirement homes can be bought and sold without state approval due to the CDPH's position that it has no authority to review ownership changes at the chain level" , CANHR said in a December op-ed.
CAHF agreed in a December letter to Assemblyman Jim Wood (D-Santa Rosa) that the state's change of ownership process for SNFs needed reform, but the state also has the " longest and most unenforceable permit process in the country".
AB 1502 was originally introduced in February 2021 by Wood and Al Muratsuchi (D-Torrance).
"[Licensure] requires that transactions of ownership of nursing facilities and interim managers take place before an application is processed by the Department of Public Health. Nursing facilities did not create this process backwards. It has been perpetuated by the state – and it must end," CAHF said in the letter.
Potential action on AB 1502 follows five of six nursing home PROTECT plan reform bills signed into law by Gov. Gavin Newsom in October.
The bill includes the Corporate Transparency in Aged Care Act (SB 650), which requires nursing homes to submit consolidated annual financial reports for public view.
"We felt, especially this year, that the political climate was such that people could actually listen to our story, as the spotlight was on skilled nursing facilities and nursing homes, and perhaps could we get some political traction," the Democratic senator said. Henry Stern of Los Angeles, who introduced the measure in February.
Skilled Nursing News interviewed Stern after the SB 650 passed last year.
"Generally, this stuff tends to crumble like a bit of a blow in recent years – we have momentum on our side; we have to go big here," Stern said.
Four other PROTECT bills have been signed by Newsom: AB 849, which restores liability to nursing homes up to $500 per violation; AB 323, which increases nursing home citation penalties to account for inflation and updates Class AA citations for violations contributing to a resident's death; AB 1042, establishing shared responsibility for nursing home entities that share ownership or control of a facility; and AB 749, requiring nursing home medical directors to be certified by the American Board of Post-Acute and Long-Term Care Medicine within five years of the date of hire.
At the time, AB 1502 was turned into a two-year bill to be heard by the Assembly Health Committee in the new year, CANHR noted in an October statement.