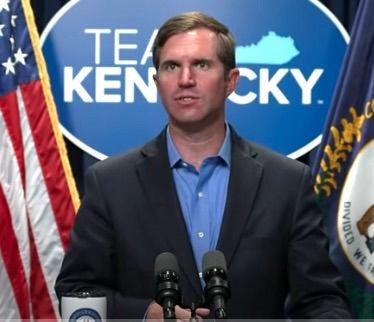 [ad_1]
While addressing COVID-19 issues is a priority during this week's special session of the Kentucky General Assembly, lawmakers across the region recognize the state could face these issues for a long time to come.
Governor Andy Beshear has called the Legislative Assembly in special session starting Tuesday to continue the pandemic measures needed to fight COVID-19.
"This is one of the most dangerous times we've experienced in this entire pandemic, with the Delta variant burning through Kentucky and taking more of our loved ones and neighbors," the governor said.
"It is also increasingly overwhelming our hospitals and shutting down our schools. We need as many tools as possible to fight this deadly wave in order to save lives, prevent children from going to school and keep our economy running.
The lawmaker has decided to extend the COVID state of emergency.
District 2 State Senator Danny Carroll, R-Benton, said the joint resolution passed was "necessary to protect federal funding and also protect some of the leeway that has been given to the executive in various areas to help resolve COVID issues ".
"These things were necessary, these are all positive things that will help us get through this immediate crisis," Carroll said.
In terms of responding to concerns about COVID, Carroll and District 3 State Representative Randy Bridges, R-Paducah, want to see more decision-making at the local level.
"I hope we will be able to give more authority to local districts, counties and towns that until now have been one-size-fits-all," Bridges said. "No one knows their region and their needs better than they (the local authorities)".
Regarding schools, "I think the goal before you get out of here, obviously with education, is to make some of these decisions locally and provide assistance through the 'test to stay' program. that Senate Bill 1 will authorize, "Carroll said. .
"This should help solve a lot of quarantine issues in our schools and some leeway they have with COVID until we resume the session (in January) to get them through that time. "
One way to deal with the crisis of a growing shortage of healthcare workers, Bridges said, is to relax licensing laws (during the state of emergency) that would allow licensed healthcare workers a license from another state to work more easily in Kentucky.
"Right now, the crisis with our hospitals takes center stage as we move forward," Carroll said.
"Kentucky is losing health professionals left and right. We have a nursing shortage and that goes beyond this immediate crisis. We need to make sure that our vocational schools and our colleges and universities open up more niches and expand their programs to make sure that we not only have nurses but other health professionals as well.
Carroll said he met with the administration of Baptist Health Paducah last week about the struggles they face.
Carroll said he hopes the problems facing the state will lead to "renewed cooperation between the executive and the legislature, so that we can get things done for the long term."
Follow David Zoeller on Twitter, @DZoeller_TheSun
Follow David Zoeller on Twitter, @DZoeller_TheSun
[ad_2]