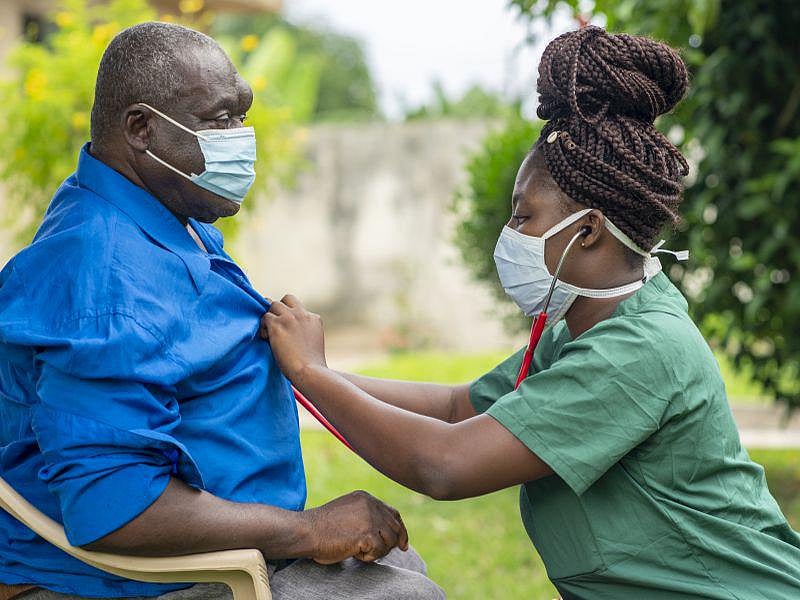 MONDAY, March 7, 2022 (HealthDay News) — There were considerable declines in employment in skilled nursing (SNF) facilities in 2020 and 2021, which were positively associated with the severity of the COVID-19 burden, according to a research letter published online February 25 in JAMA Health Forum.
Jonathan Cantor, Ph.D., of the RAND Corporation in Santa Monica, Calif., and colleagues quantified changes in employment and average salaries for employees of six major healthcare organizations in 2020 and over the first six months of 2021.
Researchers observed a 5.2% decline in employment levels in the healthcare sector, from 22.2 million in 2019 to 21.1 million in Q2 2020 (Q2), compared to a decline of 9.0 % across all industries, followed by a considerable rebound to 21.8 million in 2021-Q2. The decline in employment varied by type of healthcare organization, with the largest declines seen for dental offices and NFCs in the second quarter of 2020 (10.0 and 8.4%, respectively). The employment level of most healthcare sectors rebounded to pre-COVID-19 levels in Q2 2021; however, in employment among NCS, further declines were observed (down 13.6% from 2019). A significant and positive association was observed between the burden of COVID-19 and the 12-month percent change in employment levels among SNFs; compared to 2019, the 2020 adjusted employment level in NFS was 105.2% in counties with the lowest quintile of COVID-19 cases and 90.4% among counties with the 20% of the greatest burden.
"We found substantial employment declines among SNFs, which were more severe in counties with high COVID-19 burden," the authors write.
Summary/Full text