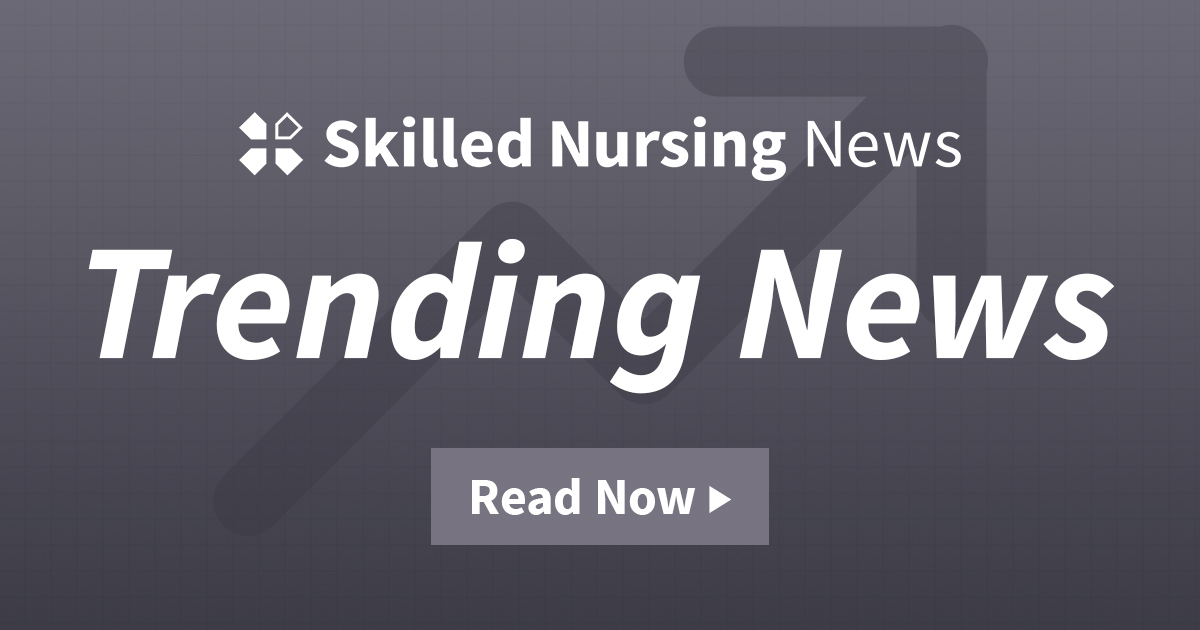 [ad_1]
Some nursing home advocacy groups and operators, when the Biden administration's vaccination mandate guidelines were released Thursday, say the execution will only worsen the current workforce crisis.
Others believe employer-initiated mandates indicate less workforce loss, with operators like St. Andrew's Resources for Seniors System (STARRS) based in St. Louis, Mo., losing less than 2 % of its workforce following a self-imposed mandate in October. .
"It's a concern for many of our front-line managers the potential loss of employees," said Bill Holman, new CEO of STARRS, based in St. Louis, MO. "I think there is enough short-term history here with organizations that have successfully migrated to policy obligation and have not lost as many employees as they anticipated in the past. 'advance. "
In contrast, Traylor-Porter Healthcare president J. Mark Traylor told Skilled Nursing News that he could lose 50 to 100 employees during the federal term, with a medical director and other executives expected to be among them.
Although in favor of the vaccine, Traylor said the unintended consequences for the workforce will have negative consequences for the care of residents. Traylor owns four skilled nursing facilities in Alabama through his company, which currently employs approximately 450 people.
"You have parts of the country, you have providers that can have a 25 to 30% vaccination rate. I think you're going to move the needle but you don't move the needle 60, 75%, "Traylor said. "The question is how to properly care for these patients with limited staff? Is there a team of vaccinated National Guard or CMS staff and nurses and [certified nursing assistants, CNAs] who can come and help us take care of these people? "
Traylor said staff vaccination ranges from 28% to 85% for its facilities.
Missouri currently has the the lowest Staff immunization rate at 56.86%, while Alabama stands at 64.12% as of Nov. 4.
CMS clarifies guidelines
The Centers for Medicare & Medicaid Services (CMS) held a virtual stakeholder meeting on Thursday afternoon to review the guidelines – healthcare facilities participating in Medicare and Medicaid, including nursing homes, must have full staff members vaccinated by January 4, 2022.
The CMS regulation further states that establishments must establish a policy within 30 days, ensuring that staff have received the first dose of a two-dose COVID-19 vaccine or a single-dose vaccine by December 5.
President Joe Biden initially announced a mandate for all nursing home employees in August, but soon after extended it to include any healthcare provider who receives Medicare or Medicaid funding.
Daily or weekly testing of unvaccinated staff has been considered, CMS said in its guidelines, but found that "vaccination is a more effective infection control measure." Operators can perform tests alongside vaccination, but not as a substitute for vaccines.
"It really forces people to make a decision, whether they're going to keep working and follow the mandate or not," Holman said. "When there is an option to do something else, then, in my mind, it weakens the mandate."
CMS worked with the Occupational Safety and Health Administration (OSHA) to develop guidelines. OSHA also released its vaccination mandate requirements for employers with more than 100 employees on Thursday – this rule allows for a testing option, contrary to CMS guidelines.
In his presentation, Dr Lee Fleisher said CMS will verify compliance with the immunization mandate through recertification investigations and complaints; Fleisher is Chief Medical Officer and Director of the Center for Clinical Standards and Quality (CCSQ) for CMS.
Accrediting bodies will be required to update their survey process to include vaccination regulations, Fleisher added.
"Non-compliant suppliers will be cited based on the level or severity of the non-compliance with an opportunity to return to substantial compliance," Fleisher noted. "CMS has a variety of enforcement remedies established for nursing homes, home health agencies and hospices starting in 2022. This includes civil monetary penalties, denial of payment and even termination of claims. Medicare and Medicaid programs as a final measure. The remedy for non-compliance among hospitals and some other acute and continuing care providers is termination. "
Fleisher was quick to add that CMS's goal was not to terminate installations of the Medicare and Medicaid programs, but rather to work with operators to bring them back into compliance as quickly as possible.
The regulation allows for exemptions based on recognized medical conditions or religious beliefs, observances or practices – and the nursing home is required to develop its own process or plan to allow these exemptions.
Care will suffer, seniors service groups say
A tough Jan. 4 deadline requiring full vaccinated staff without vendor resources or testing options for unvaccinated workers will push too many people out of the nursing home industry, the American Health Care Association said and the National Center for Assisted Living (AHCA / NCAL) in a statement.
In turn, residents' access to long-term care will be threatened by the fallout from the labor shortage.
"Across the country, access to long-term care is becoming difficult as providers have no choice but to limit admissions or even close their doors due to labor shortages," said Mark Parkinson, president and CEO of AHCA / NCAL, said in a statement. "We look forward to continuing to work with the administration to ensure the success of the federal vaccine mandate while supporting our residents and caregivers."
Another senior care advocacy group, LeadingAge, echoed the sentiments of the AHCA / NCAL, its CEO, Katie Smith Sloan, expressing concern over the impact on the aging workforce. work of services.
"The policy could further complicate personnel issues (including the prospect of additional departures) for our members who are already grappling with long-standing workforce issues exacerbated by the pandemic," Smith Sloan said in a statement.
The Society for Post-Acute and Long-Term Care (AMDA) said the organization is "happy" with the 30-day deadline for a first or single dose of the COVID-19 vaccine, which also happens to be the deadline for have a plan in place for vaccine implementation, exemptions and accommodations, as well as documentation and tracking of staff immunizations.
AHCA / NCAL represents more than 14,000 nursing homes and long-term care facilities across the country, providing care to approximately 5 million patients on an annual basis. LeadingAge represents more than 5,000 nonprofit aging service providers, and AMDA has more than 50,000 medical directors, physicians, nurse practitioners and physicians among its members.
The immunization mandate, linked to health facilities participating in Medicare and Medicaid, affects approximately 76,000 providers and 17 million health care workers, CMS said.
[ad_2]