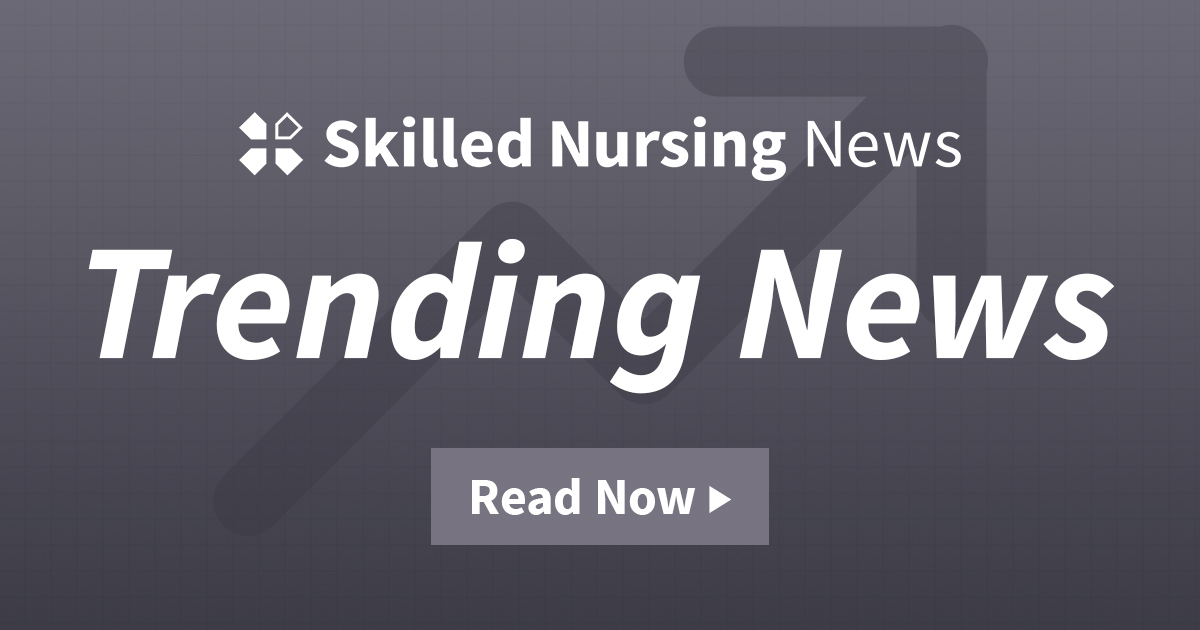 Meridian Capital Group last week announced the closing of $471 million in skilled nursing contracts covering 36 buildings over a six-week period, according to the New York-based finance and investment firm.
The combined transactions bring total 2020 funding for Meridian's senior housing and healthcare team to $1.5 billion, the company disclosed.
Managing directors Ari Adlerstein and Ari Dobkin, along with senior vice president Josh Simpson, led the transactions for Meridian.
The number of transactions included:
$183.5 million in acquisition financing for a portfolio of nine facilities in West Virginia and Pennsylvania, with a total of 921 beds
The $75 million refinancing of four facilities, with 594 beds, in New Jersey
$40.4 million acquisition loan and $3 million line of credit for two New Jersey properties with 294 beds
$46.7 million in funding supported by the Department of Housing and Urban Development for five 538-bed buildings in Virginia
The $41.5 million refinancing of three buildings in Ohio with an option to buy a fourth in Maryland, with a total of 429 beds
$34.8 million in acquisition financing, coupled with a $4 million AR line, for three Ohio facilities with 396 beds
A $9 million acquisition loan for a single 120-bed building in Rhode Island, plus a $1.5 million AR line
A $22 million acquisition loan for four properties in Texas and Iowa, with 236 beds
A $9.5 million AR line for three buildings in Florida and another in Kentucky, with 403 beds in total
Financing for the transactions was provided by a mix of commercial banks and finance companies.
Eduro grows in Colorado
Salt Lake City-based Eduro Healthcare announced this week the expansion of its Colorado portfolio with the acquisition of The Springs in St. Andrew's Village.
Eduro has been managing the 58-bed skilled nursing portion of St. Andrew's Village, a larger assisted living community in the Denver suburb of Aurora, Colorado, since July 1.
"This building was an exciting acquisition for us as we combine an excellent physical plant with exceptional clinical care in an already strong Eduro market," Chief Executive Michael Bewsey said in a statement. "This building and this team will integrate seamlessly with our Colorado platform and perform best."
Eduro operates additional skilled nursing facilities in Lakewood and Parker, Colorado.
Blueprint's Kentucky Accord
Blueprint Healthcare Real Estate Advisors announced last week the successful sale of a 120-bed skilled nursing facility in Pikeville, Ky. on behalf of a Real Estate Investment Trust (REIT) seller.
Originally built in 1979 with a renovation in 1987, the facility had over 90% occupancy with annual revenues of around $9 million, according to the Chicago-based brokerage.
The operator of the facility had already tried to vacate the property before the REIT acquired the building in a portfolio transaction in late 2019; the winning bidder was one of five potential buyers.
Blueprint Executive Managing Director and Co-Founder Ben Firestone spearheaded the deal with Managing Director Michael Segal.