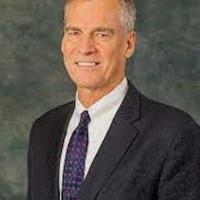 WASHINGTON, DC – The American Health Care Association (AHCA), representing more than 14,000 nursing homes and long-term care facilities across the country that provide care to approximately five million people each year, released a statement in response to US Supreme Court upholding vaccination mandate for healthcare workers.
The statement is attributable to Mark Parkinson, President and CEO of the AHCA:
"We respect the U.S. Supreme Court decision, but remain concerned that the repercussions of the vaccination mandate among healthcare workers will be devastating for an already decimated long-term care workforce. amid another COVID surge, caregivers in vaccine-hesitant communities may leave work because of this policy, further threatening access to care for thousands of our country's senior members to prevent worsening illnesses. staff shortages.
"Long-term care providers have relentlessly encouraged staff to get vaccinated, and we have made tremendous progress with 83% of nursing home staff now fully vaccinated. However, widespread misinformation has sown doubt and concern among many on the front lines. We must collectively address the root cause of vaccine hesitancy rather than penalizing providers who make valiant efforts.