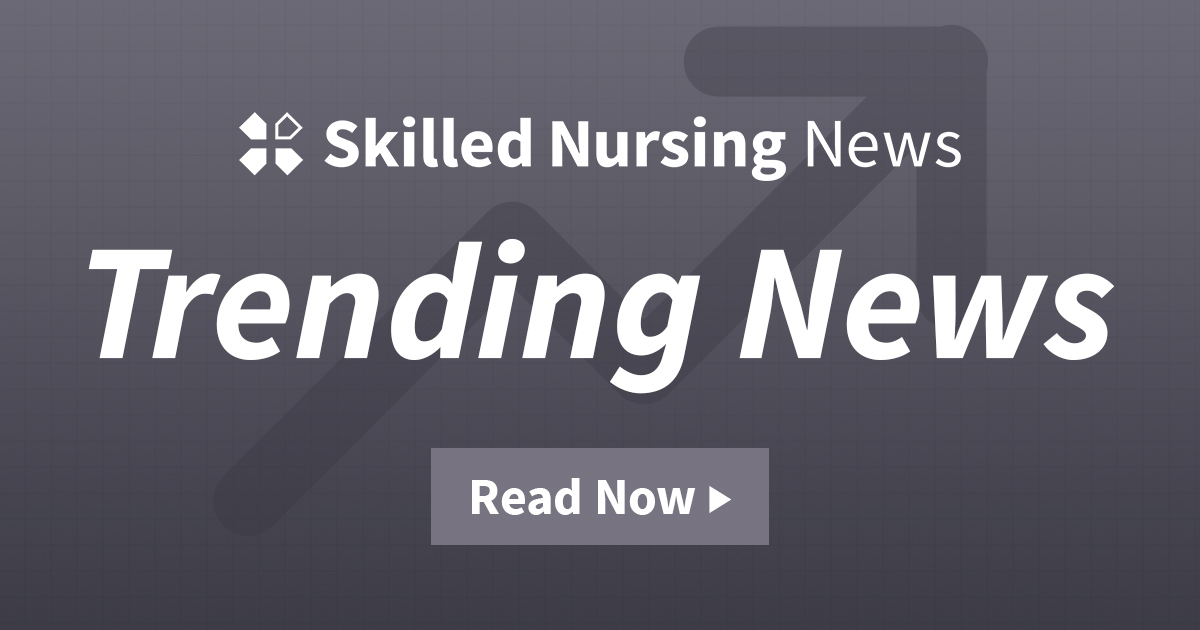 [ad_1]
A recent study by researchers at the University of Pennsylvania found that among 975,179 hospital discharges aged 65 or older, the use of skilled nursing facilities (SNFs) declined significantly during the pandemic. SNF's spending on post-acute care has also been shown to decrease.
As hospitalizations declined in March and April 2020, so did the rate of post-acute care utilization per 100,000 registrants.
These rates rebounded to 72% of the pre-pandemic rate in October 2020 for home care and to 78% for inpatient rehabilitation. The rate of use of NFCs has not rebounded as quickly.
Featured in the Journal of the American Medical Directors Association, the Pennsylvania study showed SNF use has decreased from an average of 324 SNF admissions per 100,000 registered in 2019 to 167 SNF admissions per 100,000 in October 2020, i.e. 51% of the pre-pandemic rate.
Total spending for each of the three post-acute care settings also declined, with NFC spending declining the most.
"SNF spending fell from an average of $ 42 million per month in 2019 to $ 19 million in October 2020, a decrease of 55%," the researchers wrote. "Looking at spending at each post-acute care location as a percentage of all spending on post-acute care, we found that spending shifted away from NFCs to home health and inpatient rehabilitation. . "
The percentage of expenditure on post-acute care of NFCs increased from 39% at the start of the pandemic to 31% in October 2020, while the percentage of expenditure on home health and rehabilitation of inpatients in post-acute care both increased. Much of the post-hospital care was provided at home during the pandemic, matching current patient preferences.
Researchers said reducing the use of SNFs was a common goal to cut healthcare spending during the pandemic, as concerns about COVID-19 rates in nursing homes likely accelerated this trend.
They added that the push towards home care may also shift the burden to family members and other unpaid caregivers, and expressed concern that this could lead to poorer quality of care.
"There is growing concern that beyond the limits of the level of assistance with activities of daily living, current models of home care may also provide insufficient medical care to care for sick patients who are recovering from illness. 'hospitalization,' the researchers said.
Declining use and spending of SNFs can also lead to big changes in the skilled nursing sector itself.
"Declining SNF admissions may accelerate a shift in the role of nursing homes, causing nursing homes to focus more on long-term care as post-acute care admissions decline," added the researchers.
[ad_2]