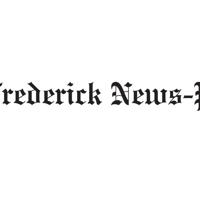 In mid-December, as the omicron variant of COVID-19 began to spread through Frederick County, something wonderful happened at Frederick Community College: a pinning ceremony to celebrate 36 graduating students from our medical care. Candles lit, these new graduates took a solemn oath to place the safety and well-being of their patients at the center of their careers as new healthcare professionals.
Over the past year, we have all heard of the severe staffing shortages facing many hospitals and clinics. Our colleges and universities have a clear and current responsibility to help provide professionals to fill these essential roles.
As I celebrated the successes of our new nurses, I wondered, "What kind of person comes into health care? It has always been a field marked by years of educational demands, followed by long hours and rotations. Now healthcare providers must put their own safety at risk, responding to a pandemic that seems to have no end in sight. This is clearly a career only for our best and brightest who have a fierce commitment to serving humanity.
One of my heroes is Dr. Albert Schweitzer, known for his work as a physician serving people in remote parts of Africa. He wrote: "Life becomes more difficult for us when we live for others, but it also becomes richer and happier." I believe that our new nursing graduates have discovered or will soon discover Dr. Schweitzer's formula for a life well lived.
One of our recent graduates, Greer Garcia, is a labor and delivery nurse at Frederick Health Hospital. Motivated by her experiences with her sister, she began earning her nursing degree at FCC while being a mother to a son and working as a certified practical nurse at the hospital.
Now being able to work as a labor and delivery nurse is a privilege, says Greer.
"Almost every day I see life coming into the world and I see the reaction of parents," Greer says. "It really is humanity in its raw state and I feel honored that others allow me to share these intimate moments with them."
The fact that FCC offered a challenging nursing program nearby meant that Greer could hone her skills and achieve her dream of becoming a nurse without having to leave Frederick. Being able to serve the community she fell in love with was essential for Greer, who immigrated to the United States from Trinidad and Tobago when she was 11 years old. She settled in Montgomery County and later moved to Frederick to raise her son.
Greer is just one of many graduate students from many healthcare programs at FCC. These programs prepare students for careers in nursing as well as surgical technology, respiratory therapy, medical assisting and more.
FCC Professor Nancy Dankanich and a team of highly qualified faculty have been training students to become surgical technology specialists for over 25 years. Many of us are fortunate enough not to have first-hand knowledge of what is going on in an operating room, even though we trust an invisible team of professionals if we need surgery. Members of a surgical team need thorough and rigorous preparation to ensure that everything goes well for each patient. For local students, this preparation begins at FCC. Students in our Surgical Technology program join surgical teams at Frederick Health Hospital and Maryland Hospitals and Surgical Centers. They then work in general surgery, as well as many specialties, including robotics, orthopedics, cardiovascular disease, transplants, labor and delivery, and pediatric surgery.
Our respiratory therapy program is especially important to our community now. Professor Rhonda Patterson recently told me that during this pandemic, not only are our graduates working on the front lines, but we have been able to loan much-needed ventilators to Frederick Health Hospital and donate masks, gloves, gowns and other supplies. medical.
As a college committed to serving its community, we continually seek ways to grow based on the wants and needs of those we serve.
This fall, we plan to enroll our first students in our new physiotherapy assistant program.
With funding from Frederick County and the State of Maryland, we are currently engaged in major renovations to our health sciences educational facility. When completed this summer, this academic building will rival any health education institution in the United States. Our teaching rooms will simulate hospital, operation, recovery, home care and various therapy clinic rooms. Using state-of-the-art high and low fidelity simulation mannequins, students learn to provide care and treatment to lifelike "patients" while gaining experience in a collaborative healthcare environment.
Our healthcare students come from all sectors of our society. Some are traditional-age college students, while others are parents juggling many responsibilities to pursue their dream of becoming a medical professional. The variety of students Professor Kyla Newbould, Director of Nursing Education, sees in our courses often reminds her that it's never too late to join the healthcare profession.
Especially now, when job opportunities in healthcare have never been better, in part due to current staffing shortages. Graduates can literally work anywhere in the world. And not just in hospitals, but also in schools, elderly care centers and in local practices and clinics.
Back at our nursing pinning ceremony in December, as our graduates came forward to receive their pins, a youngster in the audience shouted with pride and joy shouting "Hey, that's my mom! " Yes it is. And she sacrificed herself not just for you, but for all of us in Frederick County. Go ahead mom, we need you!
Thomas H. Powell is acting president of Frederick Community College. He is President Emeritus of Mount St. Mary's University and Saint John's Catholic Prep.