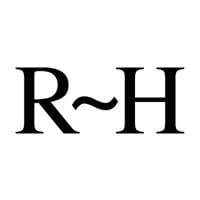 PRINCETON — A federal investigation has recovered $270,984 in back wages and damages for 166 workers at a Princeton skilled nursing facility.
The employer did not pay overtime as required by the Fair Labor Standards Act.
The U.S. Department of Labor's Wage and Hour Division determined that Princeton Memorial Company — doing business as Princeton Health Care Center — failed to pay the appropriate overtime premium to employees working 12-hour shifts.
Specifically, the employer failed to pay required overtime when employees worked more than eight hours in a workday and more than 80 hours in a set 14-day period, an authorized practice for hospitals and residential care facilities, under certain conditions.
Princeton Health also failed to include on-call pay and other bonuses in calculating overtime pay. The employer paid pandemic-related longevity, recruiting, vacation deferral and hero pay bonuses.
To resolve its violations, the Princeton Health Care Center paid $270,984 in back wages and damages to affected workers, including registered nurses, licensed practical nurses and certified practical nurses as well as workers dietetics, maintenance and housekeeping/laundry.
"Healthcare workers have been and continue to be among our country's most essential workers. We rely on them to take care of us and our families, and they deserve our appreciation, respect and protection," John DuMont, district wage and hour manager, said in a press release issued from his office. of Pittsburgh.
"The Wage and Hour Division is committed to ensuring that these essential workers, and all workers, receive all the wages they have earned."
Under the FLSA, hospitals and residential care facilities can use a fixed work period of 14 consecutive days instead of the 40-hour work week for the purpose of calculating overtime.
To use this exception, an employer must have entered into a prior agreement or understanding with the affected employees before the work is performed. The Wages and Hours Division's Health Care Industry and Calculation of Overtime Pay Fact Sheet provides guidance to employers on accurately determining overtime wages.