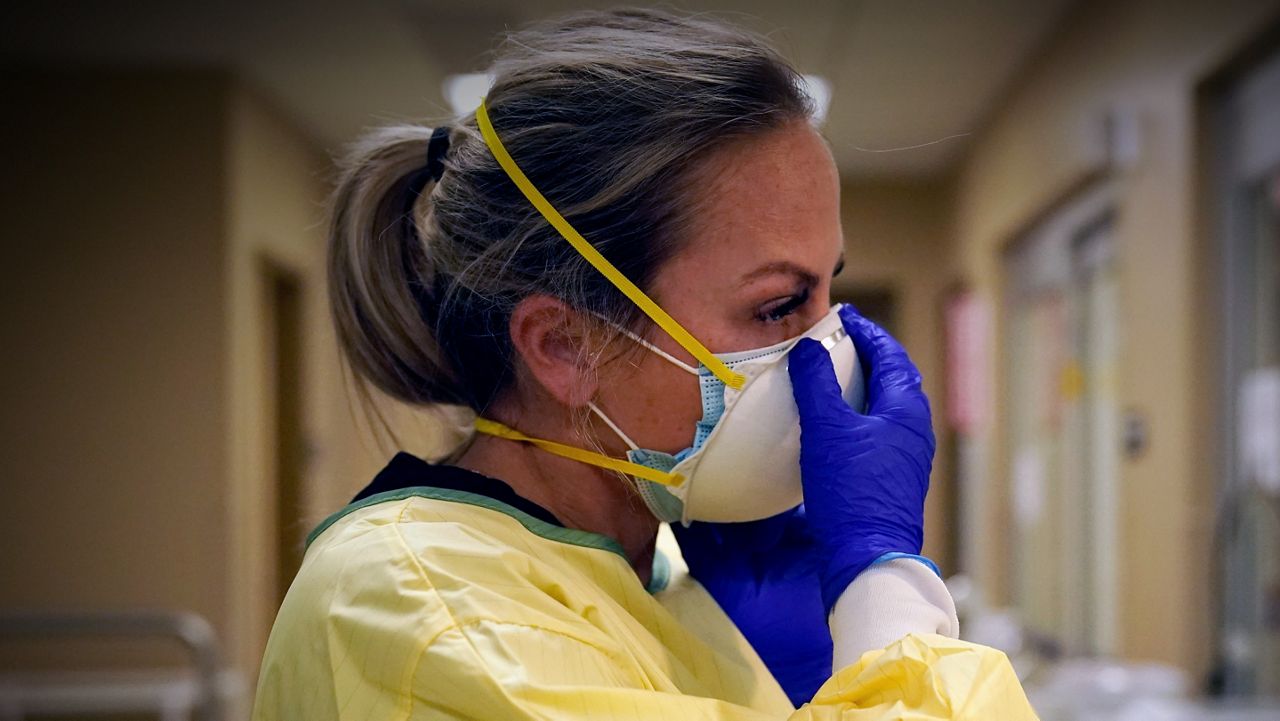 [ad_1]
FRANKFORT, Ky. – Kentucky lawmakers may soon be called for another special session. This time around, it would aim to quell the state's shortage of healthcare workers.
---
What would you like to know
Kentucky lawmakers could be called for another special session soon
Senate Majority Leader Damon Thayer says Governor Andy Beshear may recall lawmakers to Frankfurt to address state health worker shortage
The session would likely only last a day, Thayer said
Kentucky National Guard members sent to state hospitals to help staff deal with COVID-19 outbreak
---
Senate Majority Leader Damon Thayer (R-Grant) said this weekend that Gov. Andy Beshear (D) may soon recall lawmakers to Frankfurt to address staff shortages in nursing homes and hospitals. The session would be limited in scope and likely only last a day.
I spoke with the Senate Majority Leader @damon_thayer today and he says Governor Beshear may recall lawmakers soon for a special one-day session to address staffing shortages in hospitals and nursing homes. One plan would give them $ 81 million in federal relief funds to fix it. pic.twitter.com/RwabpqDeL5

– Joe Ragusa (@JoeRagusa) September 17, 2021
Senate Speaker Robert Stivers (R-Manchester) made similar comments over the weekend. Thayer said a plan would give the state $ 81 million in federal funding to attract and retain healthcare workers.
In recent weeks, hundreds of members of the Kentucky National Guard have been dispatched to Commonwealth hospitals to help hospital staff deal with rising COVID-19 cases and hospitalizations. The more than 300 members of the Guard are helping 21 hospitals with non-clinical functions free up staff to focus on patient care, Beshear said last week.
"It shows that every hospital is packed, that they are in desperate need of help, and that we are a state full of people more desperately ill than ever," Beshear said. "I think this is the largest deployment of the Guard in this health crisis situation in our history."
In a week-long special session convened earlier this month, lawmakers refined the rules on masks in Kentucky. The Republican supermajority voted to remove all statewide mask mandates, including one passed by the Kentucky Board of Education. After the special session, 96% of Kentucky school districts voted to keep their mask rules.
According to the latest data from the Kentucky Department for Public Health, 2,426 Kentuckians are hospitalized with COVID-19. Eight of the state's 10 hospital regions have an intensive care capacity greater than 90%.
---
Related stories
---

[ad_2]