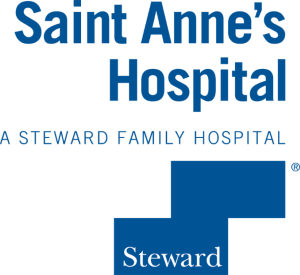 Fall River, MA – Ste. Anne's Hospital medical staff announced the recipients of this year's scholarship program for healthcare students.
The awards are part of a long-standing annual program established by the hospital's medical staff in recognition of outstanding academic achievement by area students and demonstrated commitment to the health professions.
This year's $3,000 award recipients are:
Anne's Hospital Family Award:
Katelyn Medeirosfrom Dartmouth: Enrolled at Rhode Island College, with a major in medical imaging, Katelyn will study radiological technology, specializing in CT imaging.
Tara Cordeirofrom Westport: Enrolled at Bristol Community College, majoring in nursing, Tara's professional goal is to become a nurse practitioner.
Camryn Loomisfrom Seekonk: Enrolled at Plymouth State University (NH), with a major in nursing, Camryn plans to earn a bachelor's degree in nursing and continue to earn her nurse practitioner degree.
Community Rewards:
Hannah Caouettefrom Rehoboth: Enrolled at UMass Dartmouth, majoring in nursing, Hannah plans to pursue studies in pediatric critical care.
Lily Giffordfrom Westport: Enrolled at Rivier University, Nashua, NH, majoring in nursing, Lily plans to major in surgical or emergency nursing.
Melissa Sousafrom Fall River: Enrolled at the Brockton Hospital School of Nursing, Melissa's long-term goal is to earn a master's degree in nursing.
Additionally, Jason Arruda, enrolled in RI University's Doctor of Pharmacy program, received the award. 2022 Malcolm W. MacDonald, MD, Memorial Scholarship. This $1,000 scholarship is sponsored by Saint Anne's Hospital Massachusetts-Rhode Island Independent Physician Association..
For more information on the annual scholarship program, call St. Anne's Hospital Medical Staff Office, 508-674-5600, ext. 2002.
About Ste. Anne's Hospital
Founded by the Dominican Sisters of the Presentation in 1906, Saint Anne's Hospital in Fall River, Massachusetts, is a full-service Catholic acute care hospital with 211 beds and satellite locations in Dartmouth, Attleboro, Swansea, New Bedford and Stoughton , Massachusetts. A member of Steward Health Care, Saint Anne's provides patient and family-centered inpatient care and outpatient clinical services to patients in surrounding communities in Massachusetts and Rhode Island.
Saint Anne's main services include the Orthopedic Center of Excellence; bariatric surgery; multiple robot-assisted surgical capabilities, including orthopedic surgery, spine surgery, and general surgery; Regional Cancer Center of Sainte-Anne Hospital; two outpatient surgery centers; the Pain Management Center; and inpatient geriatric psychiatry services. In addition to earning Straight A's for Patient Safety since 2012, Saint Anne's has earned national recognitions for Cancer Care, Spine Surgery, Bariatric Surgery, Stroke Care and patient experience. follow us on Facebook, Twitterand LinkedIn.