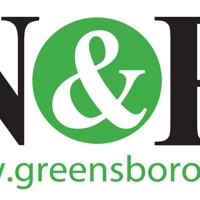 Brookdale High Point North Assisted Living: three staff and three residents. A previous outbreak involving a staff member and a resident was declared over in Tuesday's report.
Brookdale Lawndale Park: eight staff, two residents. A spokesperson for Brookdale Senior Living, which owns the High Point North and Lawndale Park facilities, said the state information was "a bit dated" and that there were no cases of COVID- 19 active in either community. "We continue to prioritize the health and well-being of our residents and associates as we persevere through the COVID-19 pandemic," spokesperson Taylor Ellis said.
Guilford House: one staff member, three residents. In an email, Guilford House said residents tested positive between January 12 and January 26, and a member of staff tested positive on January 20. All were asymptomatic and the staff member has since returned to work.
"The community is continuing all prevention efforts, including weekly testing, screening, disinfecting and masking," said executive director Barbara Woodard, noting that all staff and residents have been vaccinated against COVID-19. . "Our top priority will always be the health and well-being of our residents and staff."
Harmony House: five staff, five residents. Harmony House officials said the facility's last positive case was about three weeks ago. "Given what we've all been through over the past two years and given that we currently have no cases, I think that says a lot about our efforts," spokesman Mark Hubbard said.