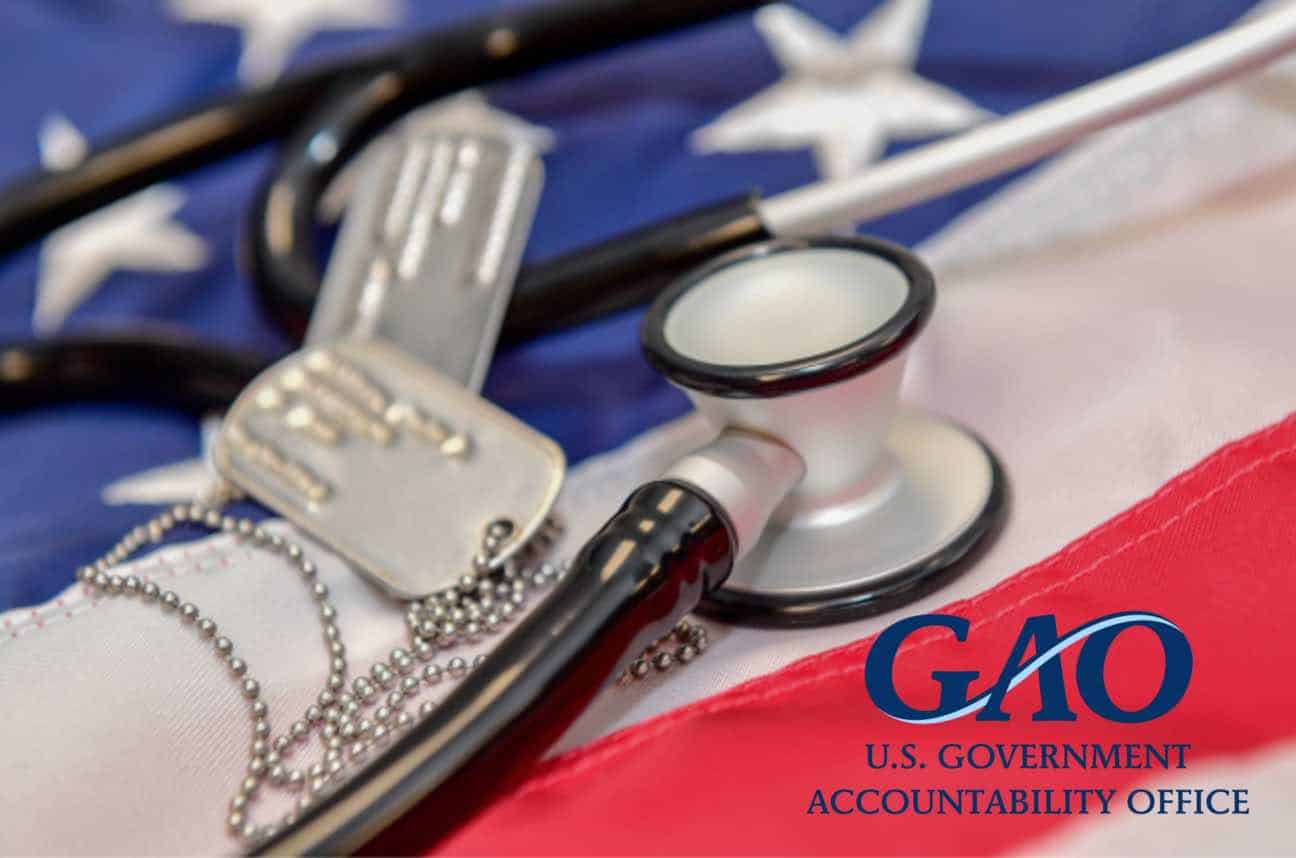 A new report shows that VA was caught referring veterans to ineligible health care providers with suspended or revoked medical licenses — two of whom had criminal records.
A government survey showed that many providers were ineligible to participate in the VA Community Care Program. Ineligible providers are not meant to be included in the referral system and therefore do not qualify for the role for one reason or another.
But they were included anyway. Approximately 1,600 ineligible providers have been identified.
This problem of VA inappropriately using certain providers to provide care to veterans is not new.
In 2019, VA was caught using unqualified doctors to treat veterans at its facilities. In 2015, VA was caught using unqualified doctors and nurses to diagnose traumatic brain injury.
Now, in 2022, this newly released report shows that VA was using ineligible providers to treat veterans outside of VA in the community care program – – little has been learned from past failures, apparently.
What was happening?
GAO Community Care Provider Report
An investigation by the Government Accountability Office (GAO) found that VA wrongly approved 1,600 doctors to refer them to the community care program.
The Community Care Program allows veterans to seek care in the community when difficulties are encountered obtaining care at a VA facility.
RELATED: VA Fails to Flag 90% of Bad Physicians or Other Healthcare Workers
The Veterans Health Administration (VHA) is responsible for overseeing the program officially known as the VA Community Care Program (VACCP). The VCCP program falls under the Office of Community Care. This office maintains a database created by contractors that is meant to include only eligible healthcare providers.
But, as the report showed, at least 1,600 vendors in the database are not eligible. They are ineligible in many cases due to revoked or suspended licenses. In a few cases, the provider has been charged with abuse, fraud, or other participation-preventing crimes. Many of the ineligible had died.
A provider was found to have previously been convicted of abuse and neglect of patients with an expired medical license. The provider has already been arrested for assault and barred from other federal health care programs.
Another supplier previously posed a "clear and immediate danger to public health and safety". This doctor's medical license has been revoked.
RELATED: Veterans' Psychiatric Care Neglected For Years
The report, released by the Government Accountability Office (GAO), showed that VA was "cutting corners" when approving providers who are not legally eligible to be paid under the VA Community Care Scheme.
"Our work … basically revealed that they were really taking shortcuts," said Seto Bagdoyan, director of audits at GAO. "They didn't do monthly checks, for example. And even when they flagged someone as ineligible, that individual…wasn't removed in a timely manner.
Excerpt from the GAO report
The GAO provided the following summary in italics:
Of more than 800,000 providers assessed, GAO identified approximately 1,600 VCCP providers who had died, were ineligible to work with the federal government, or had revoked or suspended medical licenses. VHA and its contractors had controls in place to identify these suppliers. However, existing controls omitted some vendors that could have been identified with stronger controls and more consistent implementation of standard operating procedures. For example, the GAO found the following:

– A provider had a nursing license that expired in April 2016 and was arrested for assault in October 2018. This provider was barred from working in federally funded health care programs. The provider was found guilty of patient abuse and neglect in July 2019. The provider entered the VCCP in November 2019. VHA officials said this provider was uploaded into the system in error.

– A vendor was eligible for referrals in the VHA system, but had their medical license revoked in 2019. The licensing documents indicated that the vendor posed a clear and immediate danger to public health and safety.

The GAO also identified weaknesses in the monitoring of vendor address data. Some VCCP vendors used commercial mail receiving addresses as the only service address. Such addresses have been disguised as business addresses in the past by individuals intending to commit fraud. VHA has not assessed the risk of fraud that invalid address data poses to the program.

These vulnerabilities potentially put veterans at risk of receiving care from unqualified providers. Additionally, VHA is at risk for fraudulent activity, as some of the vendors identified by the GAO have previous convictions for healthcare fraud. VA has an opportunity to address these limitations as it continues to refine the controls, policies, and procedures of this 2-year-old program.
Lawmakers demand responsibility for community care
Lawmakers on the House Veterans Affairs Committee sent a letter to the current acting head of the VHA, a strongly worded letter on the findings of the investigation:
The GAO report found that VHA and the third-party administrators responsible for developing and managing its Community Care Network failed to conduct adequate and comprehensive audits using multiple proprietary data sources as required. federal law and the VHA Office of Community Care's own standard operating procedures. . As a result, GAO has identified examples of healthcare providers remaining active in the community care network, and therefore able to receive referrals from VA patients, despite strong evidence of ineligibility. This included ineligibility based on prior convictions for health care fraud, loss of medical licenses, and instances where providers appeared in the Social Security Administration's Death Master File (i.e. they were deceased).
The letter was addressed to Steven Lieberman, MD, the Deputy Under Secretary of Health performing delegated duties of the Under Secretary of Health.
Boy, that's a mouthful of a title. Why is that?
Word soup titles with no leadership confirmed by Senate
Lieberman is the deputy undersecretary of health. But there is no Senate-confirmed undersecretary of health.
Lieberman also performs the delegated duties of Undersecretary of Health and apparently his own duties, one way or another.
The VHA has not had a Senate-confirmed Undersecretary of Health since Confirmed Undersecretary David Shulkin, MD, was selected to serve as Secretary of Veterans Affairs.
Dr. Shulkin was the last confirmed person in this role. Since then, the post has been vacant. Instead, we saw a soup of title words used by the White House to explain the role of the decision-maker in charge of the Veterans Health Administration.
Some might say the absence of a confirmed head of the health agency is being used as a way to limit political scrutiny.
But to what end?
Lieberman isn't the only senior VA official to hold a similar title.
The Veterans Benefits Administration (VBA) also does not have a Senate-confirmed Undersecretary for Benefits.
The top spot is currently held by an official who previously served in the interim role under President Barack Obama.
Thomas Murphy, Northeast District Manager, currently uses the delegated duties performance title of Undersecretary of Benefits to lead VBA. In 2016, Murphy did not receive the political support needed for a No. 1 nomination.
But, Murphy is now back in the same role after a long hiatus from VA central office operations managing various field offices.
It's unclear how long Veterans Affairs Secretary Denis McDonough won't tolerate any Senate-confirmed heads of those agencies. With the White House and the majority in the Senate and House, the lack of political leadership in either role is puzzling.