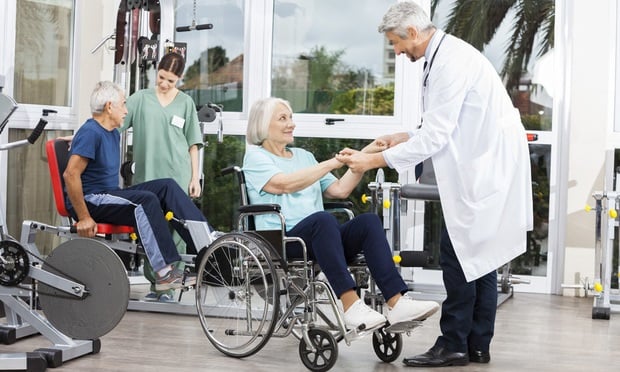 Welltower is selling and transferring 147 skilled nursing facilities currently operated by ProMedica to a newly formed partnership between Welltower and Integra Health, the companies announced this week.
Toledo, OH-based ProMedica will continue to operate 58 Arden Courts Memory Care Communities in a joint venture with Welltower REIT.
ProMedica, with its portfolio now focused on memory care, has agreed to divest its 15% stake in the SNF assets involved in their existing 85/15 joint venture with the REIT and will provide significant working capital to ensure a transition smooth skilled nursing facilities to new operators, the Welltower release said.
Terms of the transaction were not disclosed. The agreement does not include non-Welltower senior care centers leased by ProMedica in Adrian and Monroe, MI, skilled nursing and memory care facilities on the ProMedica Flower Hospital campus in Sylvania, OH, the statement read.
In its recent third quarter earnings report, Welltower reported total comparable store net sales growth of 7.2% year-on-year, driven by 17.6% growth in the operating portfolio of Retirement Housing (SHO) from the REIT.
Annual same-store sales in Welltower's SHO portfolio increased approximately 11% in the third quarter, driven by average occupancy growth of 390 basis points and REVPOR growth of 5.3%.
"Third quarter comparable store REVPOR growth reached the highest level in our recorded history and is expected to accelerate further in the fourth quarter," the REIT's third quarter earnings release said.
Welltower has steadily expanded its senior housing portfolio in California this year. Last month, the Ohio-based REIT, formerly known as Health Care REIT, purchased Oakmont of Segovia, a 160-unit property in Palm Desert, for $49.3 million as part of a deal that amounts to $308,000 per unit.
The Oakmont campus, encompassing 218K SF, was sold by Irvine-based Oakmont Senior Living. The campus opened in 2010 on an 8.6-acre site located at 39905 Via Scena in Palm Desert in the Coachella Valley.
In February, Welltower acquired two seniors' residences in Sacramento that were part of six-asset sales worth $297 million by Windsor-based Oakmont Senior Living. Welltower recorded $787 million in acquisitions in the first quarter of 2022 and 78% occupancy for its senior housing portfolio.
About 78% of senior housing vacated during the pandemic has been reoccupied, according to a recent report by the National Investment Center.
Senior housing occupancy reached 81.4% in the second quarter of 2022, up 3.4% from the pandemic low of 78% in the second quarter of 2021.
"The industry has not fully recovered from occupancy losses at the height of the pandemic, but the continued upward trend in occupancy despite labor and supply issues is a positive sign "said Cuck Harry, COO of NIC, in a press release.
On the supply side, inventory rose a meager 3,489 units due to slower construction. The number of units under construction is the lowest since 2015, the NIC reported.