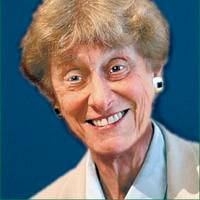 [ad_1]
A friend called me recently and asked me to write this column. It's about how understaffed the skilled nursing facilities in California (and maybe elsewhere in the country, although I understand Arizona is swimming in luxury by comparison). And the staff who do the job, not nurses, but CNAs, certified practical nurses, are underpaid and in short supply.
As a result, patients who are helpless, unable to get out of bed or walk, call for help and may have to wait hours to get it. Here is the sad story of my friend. She broke her hip and after the surgery she was sent to what is considered to be one of the best Medicare qualified nursing facilities in Northern California.
The first thing to do when she arrived was to fill out three forms outlining her food preferences. When a tray arrived it was overloaded with food, most of which she couldn't eat. My friend felt that maybe the food service considers the elderly to be picky eaters, so it is best to offer them an array of choices including lots of candy. Turns out she wasn't alone. Most patients returned trays full of uneaten food, an expensive and unnecessary waste. Why not imitate the hospital system? Give patients a budget as much for each meal (in the hospital you pay what you choose) and make them choose while respecting the dietary restrictions? You would have well-nourished patients and little if any waste of food or money.
But the major problem is the overworked staff and their inability to show up when someone rings the bell for help. She did not know how many patients were assigned to the CNAs. They keep patients clean, many of whom wear diapers, change their sheets and clothes, check their vital signs several times a day, and if they can get out of bed, help them get around in a wheelchair. They are the ones who take care of all the patient's needs. The nurses come a few times a day to give the patients their medication. (DACs are not allowed to do this). My friend said they brought him whatever was in his computer medical history, even the ones that were no longer needed or, worse yet, medications that could adversely affect his current condition. She was relieved to still have the head to refuse unnecessary and harmful drugs. What about patients who haven't?
NACs are also responsible for bringing trays of food to their patients. My friend thought it was the most inefficient and dangerous use of his time. During the delivery of the meal trays, they are unable to respond to calls for help from patients. My friend fell because of it. She had trained with the physiotherapist, learning the painful path of walking again. She was exhausted after the session. The therapist brought her back to her room but could not help her get back to bed. She must have left for another client. She left my friend in the wheelchair and my friend pressed the bell for help. He only arrived 30 or 40 minutes later because his ANC was delivering trays of food.
By the time she arrived my friend was so tired that she fell trying to get up. It wasn't a bad fall. The NAC helped catch him. But she fell on the injured hip. The nurse came in to make sure she was okay and said the facility doctor would be around soon to take a look.
But the doctor never came. She finally called him and asked him to make sure she was okay and could get out of bed. He said it wasn't necessary and he understood it wasn't a bad fall. My friend insisted and said if he didn't come he had to send the physiotherapist to make sure she was okay and up to par.
After my friend told me this story, I discovered that it was not an isolated incident. Even the most important patient could suffer for hours. A world famous pediatric cardiologist who wrote the textbook used in most medical schools and was a star of his Southern California hospital and medical school was in his own skilled nursing facility in his own hospital . This was before COVID and her daughter visited her one night. She found him on the floor. "What happened daddy?" " she asked. He said he called for help and no one had come.
The Assistance League celebrates its 60th anniversary on B Street. Its programs include Operation School Bell, which provides back-to-school clothing to nearly 2,000 children each year.
Sue Lempert is the former mayor of San Mateo.
His column is broadcast every Monday. She may be
[ad_2]